Activities
Hotel Milan Vopička is ideal for active guests. Whether you are an enthusiast or an enthusiastic professional, tennis and golf are our main attractions. We offer four lighted tennis courts and an outdoor pool, as well as the renowned Golf Hluboká course right next to our complex. You can also cheer on your friends and family from our garden terrace with table service.
Are you competitive and just missed victory in a Grand Slam? Organise a tennis tournament with us for your friends and colleagues. Thanks to our facilities and lighted courts, you can play until late.
Hotel Milan Vopička
2 lighted clay tennis courts
2 lighted tennis courts with artificial turf
locker room and facilities in the hotel
We are constantly expanding our sporting offer in the comfort of the hotel. You can newly try foot and tennis, mini-football.
Golf Club Hluboká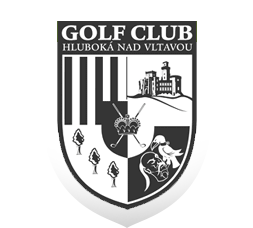 A renowned golf course for all skill categories in a romantic environment. As our guest, you needn't strain yourself or even start your car. Just take a few steps and the green realm is yours: 18-hole golf course, public 9-hole golf course, chipping and putting green, big driving range, clubhouse, professional golf coaches and golf-equipment rental.
Do you want to know more?
Put on your inline skates or get on your bicycle and head out on the picturesque trail that runs directly past the hotel to the historic centre of České Budějovice.
But isn't there something closer? Of course! Hluboká itself is home to a broad range of sporting activities that are close at hand thanks to our hotel's outstanding location.
Golf course – 100 m
Hluboká Chateau – 500 m
Municipal swimming pool with water slide – 400 m
Football pitch – 200 m
Bowling – 400 m
Horseback riding, Vondrov – 1800 m
Hluboká nad Vltavou Sports and Relaxation Complex – 400 m
Beach volleyball
Adrenalin park
Children's park – castle and swings
Adventure mini-golf
Table tennis, badminton, petanque, swimming pool
Baseball and softball fields
Giant trampoline
Yurt and fire pit
Restaurant and cocktail bar
We'll tell you about other activities in person, because you must experience them!